If you're ready to have us file the eviction with the court, here are the two things we need:
Client agreement filled out and signed. Click Here to send us an email (info@utahevictionlaw.com) and we will respond with our pricing and a client agreement to get started. You may also call us at 801-610-9879 to request a client agreement.
Any documents you have related to your property – At a minimum I need:

A signed copy of your eviction notice (if we served the notice for you we already have this), and
A signed copy of your lease (if the lease isn't in writing, don't worry about this).
If you have anything else that would be helpful please send it over (i.e. ledger showing charges and payments).
Once you have these items together you can email (info@utahevictionlaw.com) or fax (801-494-2058) everything to us and we will get started.  Our goal is to file our evictions with the court within 24 hours of when you send us the completed packet.  Most of our evictions take 2-3 weeks from the time we file with the courts until the tenant is out of the house.
Please call us with any questions.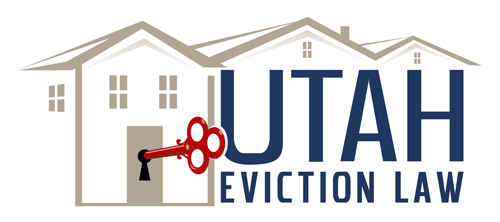 Utah Eviction Law
Phone: 801-610-9879
Fax: 801-494-2058
Email: info@utahevictionlaw.com